Inspired by recent posting I thought it was about time I made my first post. Ive been a regular reading/commenter for a long time now but am just too lazy and feel like too much of an idiot taking photos of myself. Oh and Ive only just worked out how to use my camera timer! ha. I live in skirts and dresses and love to wear OTT clothes all the time including to work. It makes me happy and I really don't give a damn what anyone else thinks. Oh and it means that I don't have to waste money buying ugly work clothes. A snap shot of my current favourites awaits.

Hello, my name is Sarah and I have a serious prom addiction.



I also must have been a magpie in a previous life. If it glitters or sparkles then I have to have it.

My latest purchase, I have been lusting after this since I first saw it on the lookbook website. They have changed it a bit and I for once prefer the new version:




Blue sequin prom dress £85 Topshop
Black sequin flower clips £7 Dorothy Perkins
Black skinny belt £5 Dorothy Perkins
Black cardi with lovely buttons £15 (?) H&M
Black 120 denier tights £5 New Look (THE best tights)

Another lookbook want: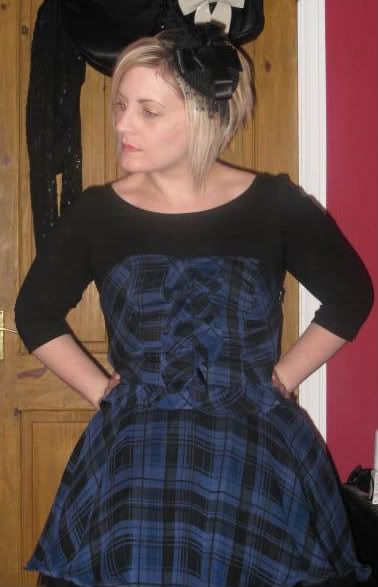 Blue check prom dress £55 Topshop
Basic black top £10 H&M
Black rope fascinator £20 Debenhams

Beautiful, adore the print.




Paisley print prom dress £70 Annie Greenable concession in TS Oxford Circus

Absolute classic, I will be bringing this one out for years: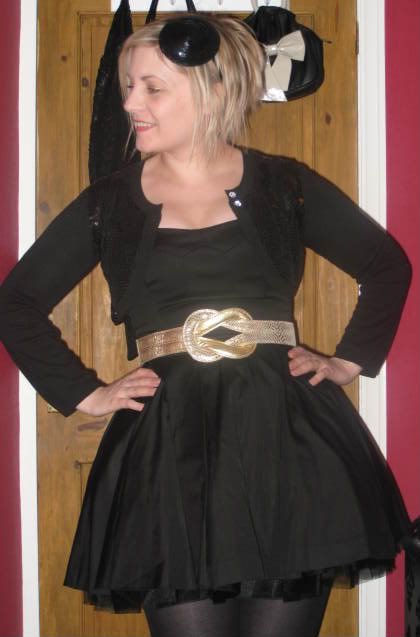 Black prom dress £130 French Connection
Gold belt £25 Topshop
Black sequin fascinator – handmade
Black sequin cardi £9 George kids section
Shame the photo makes me look like I am wider than the door!! :-(

I can't speak French!



Gold/black prom skirt £75 French Connection
Wet look vest £30 French Connection
Mini beret £30 Chapeau Claudette

Close up of the beret:




Green prom dress £60 with discount Warehouse
Black sequin headband – handmade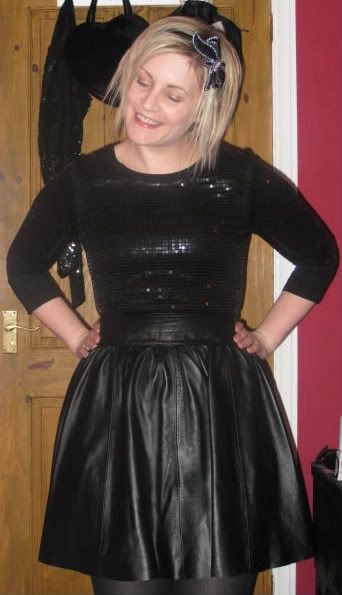 Black leather skirt £30 in ASOS sale
Black sequin top £25 Topshop
Black/silver headband £10 Miss S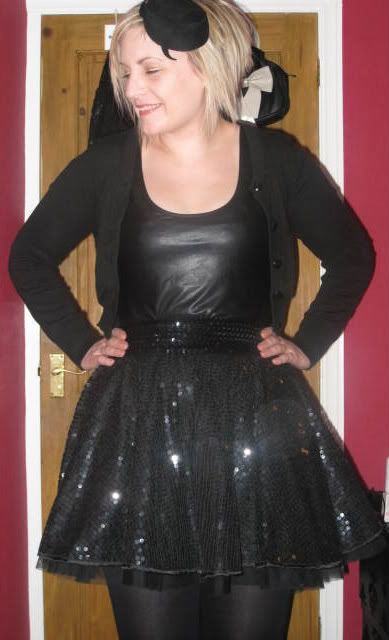 Black sequin skirt £60 Topshop
Black sequin belt £3 Primark
Black felt fascinator £8 H&M




Emily and Finn prom dress £55 asos
Grey cardigan £20 New Look
Black belt £8 eBay
Black sequin headband – handmade

On to the shoes and accessories…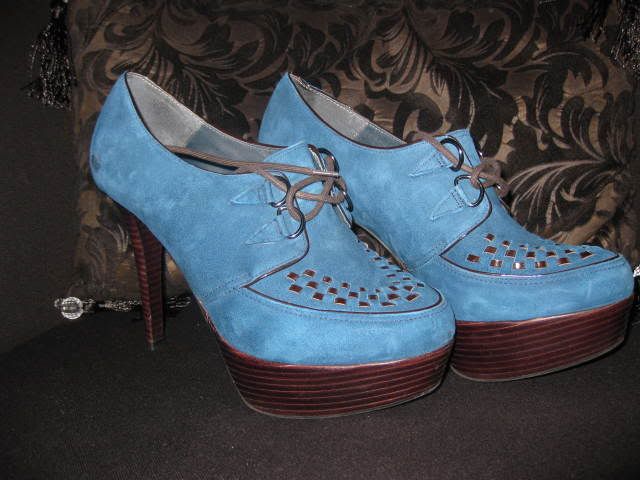 Blue creeper heels £80 Office

My absolute favourite shoe: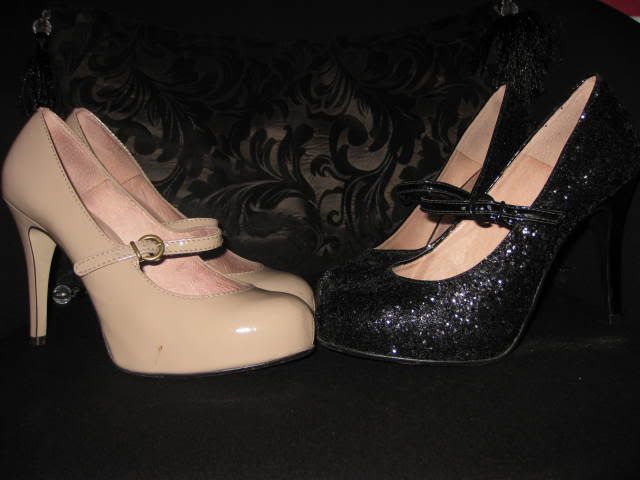 Nude 'sugar' heels £60 Topshop
Black glitter 'sugar' heels £60 Topshop

I love them that much that I also have the in red (and black leather not shown):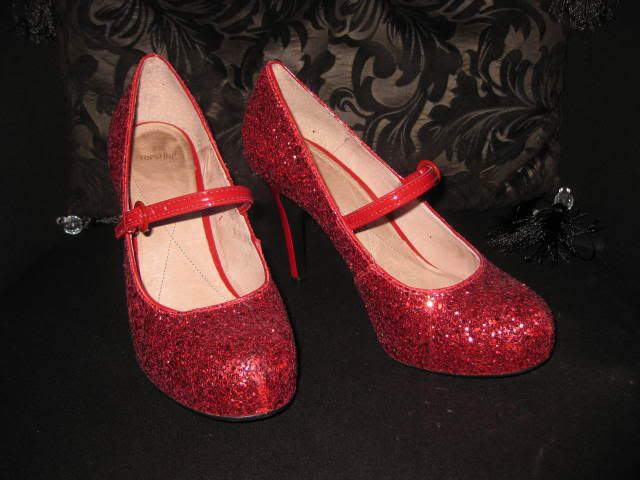 Red glitter 'sugar heels £60

Amazing platform t-bars that I have in both colours (noticing a pattern yet?!)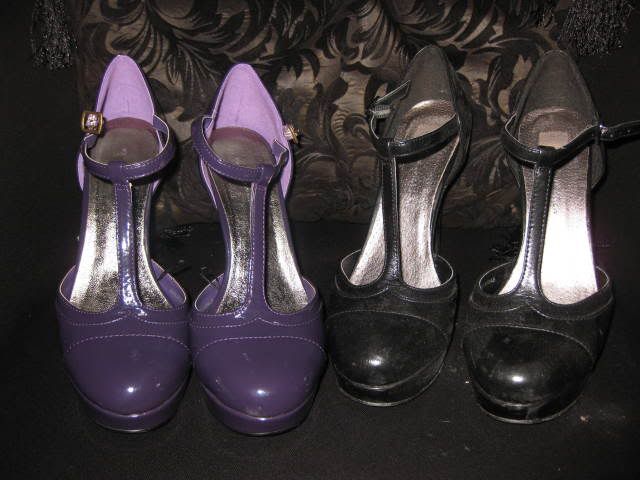 Purple and black £14 (!!!) Matalan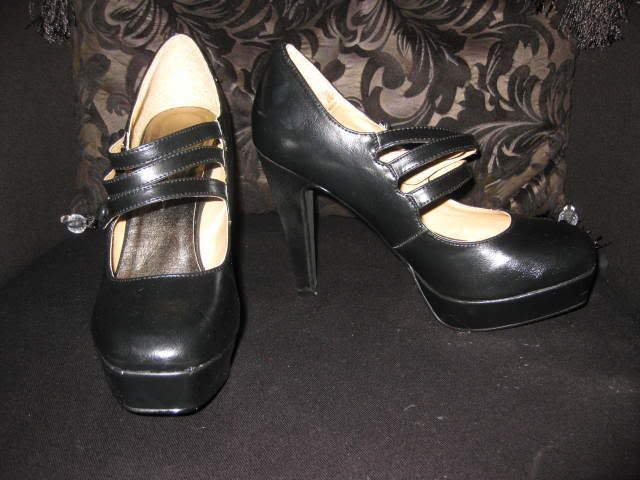 Chunky black platforms £14 Matalan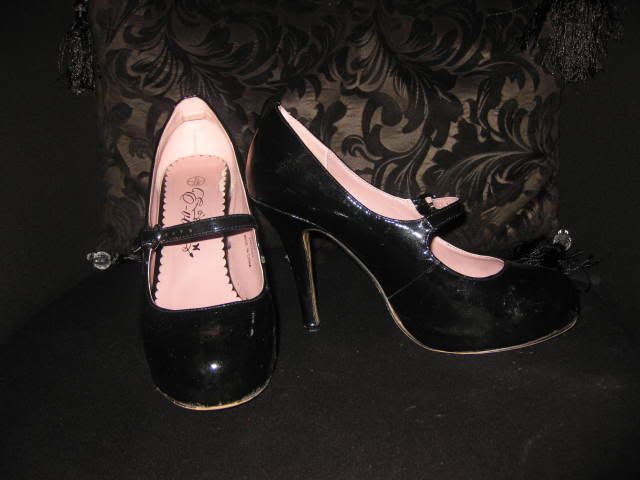 Peacocks Topshop rip offs £16! Very, very comfortable and shiny!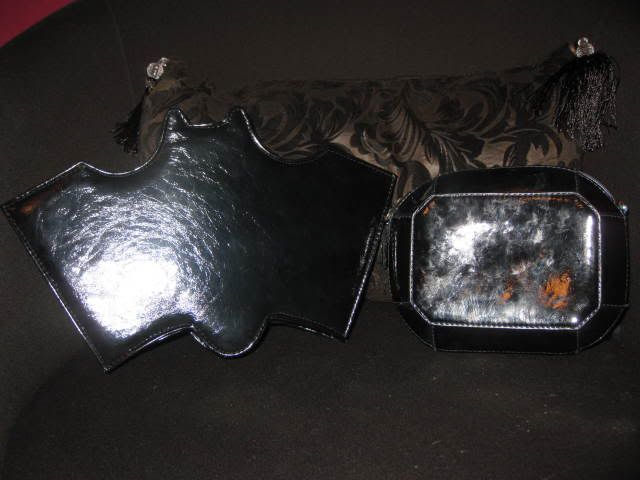 Bat bag £20 Topshop
Jewel shaped bag £20 Topshop




Bow bag £32 asos
Sequined bow shaped bag £20 Topshop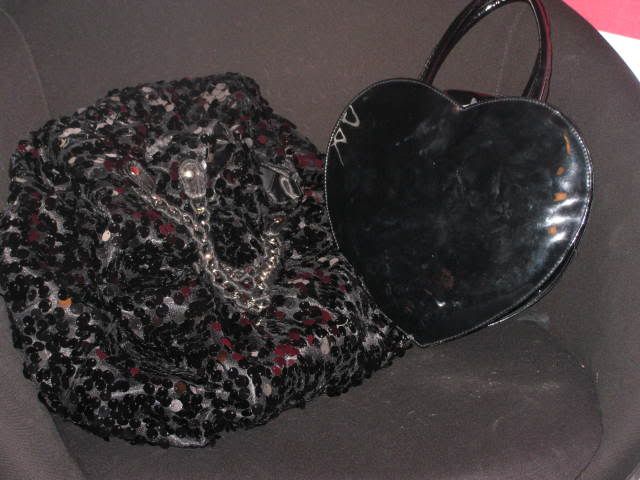 Huge sequined bag £35 Topshop (much nicer IRL)
Huge heart bag £25 Topshop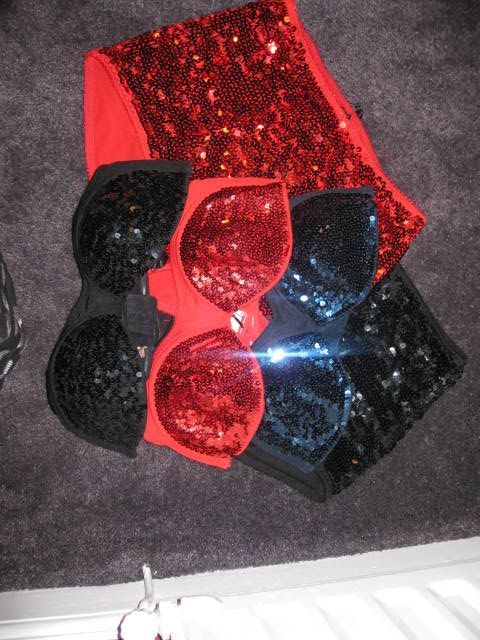 Sequins galore! Red and black high waisted pants £25 each Topshop
Red, black and Navy strapless bras £20 each Topshop
Just need to find a pair of the navy pants now!

Bows!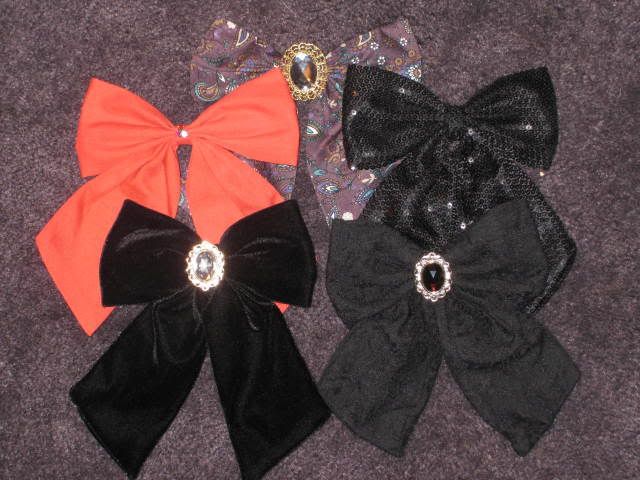 Red bow £4 Miss S Sale
Paisley Bow £8 Topshop
Sequined Bow £10 Topshop
Velvet Bow £10 Topshop
Lace Bow £10 Miss S

I saved the best til last: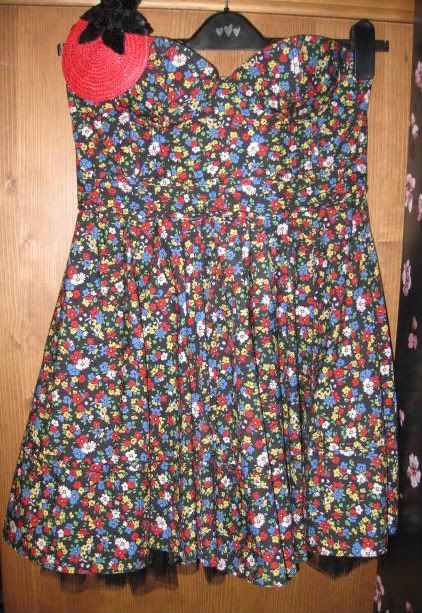 Luella Rebecca prom dress £325 net a porter
Red fascinator – handmade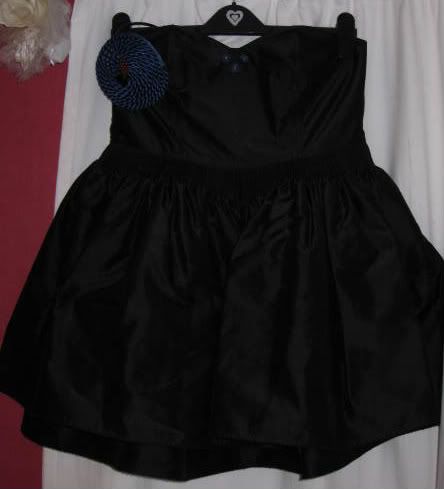 and the back of the dress…




Luella (someone please tell me her name) £325 urban outfitters
Blue rope fascinator – handmade

Wish list:




Luella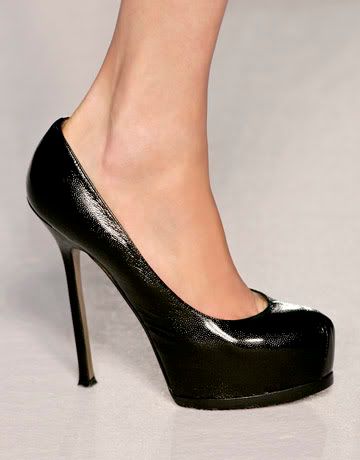 YSL

Current style crushes: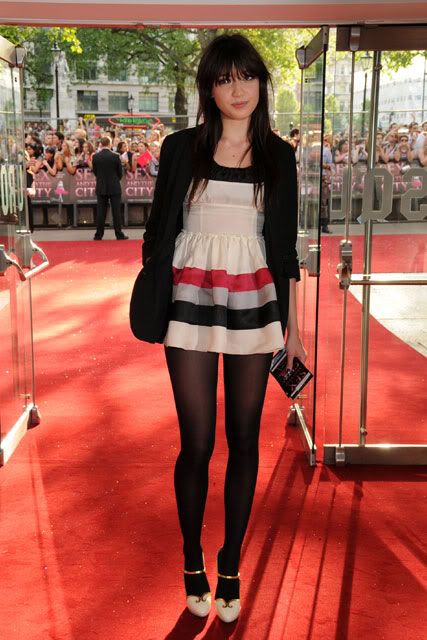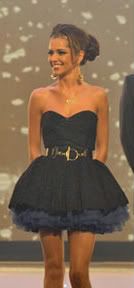 And that's your lot!